Skip to Content
A Deck Is a Vitally Important Part of the Home
A high-quality deck is well worth the investment. Additionally, the attractiveness of your deck can improve curb appeal and boost overall property value. With a variety of styles and colors to choose from and warranties of up to 50 years available, Legacy prides itself on adding beauty and protection to your most prized investment.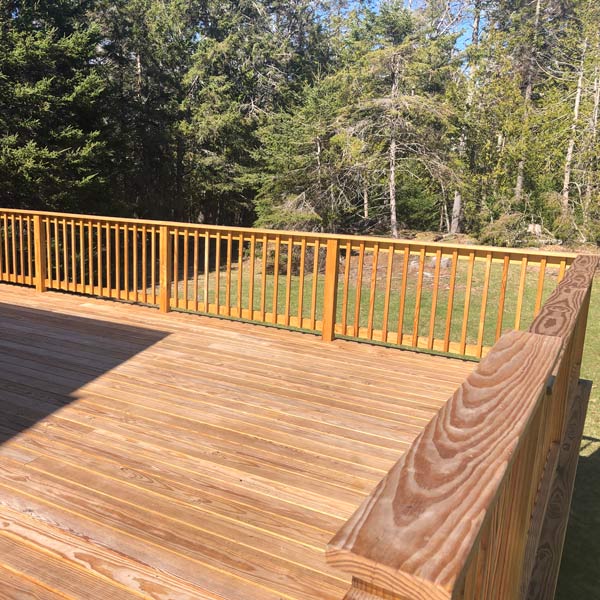 Importance of Decks
Maine residents ourselves, we know how crucial a deck can be for enjoying the beauty of our great state. To that end, our skilled contractors specialize in constructing high-quality decks and porches so you can experience the outdoors in style. To help you get the most out of your investment, we offer screened-in porches and sunrooms along with composite decking and rail options. Call now for a free estimate or view some of our recent porch projects online.
Order Your Brand-New Deck Today
Looking for a way to add beauty and functionality to your home? Legacy's quality decks and screen porches enable Maine residents to enjoy the great outdoors through all four seasons. And thanks to our great, low-maintenance deck options, you can spend more time lounging and less time working. Call today or contact us online to make all your new porch dreams realities.
Contact Us Today to Build Your Legacy